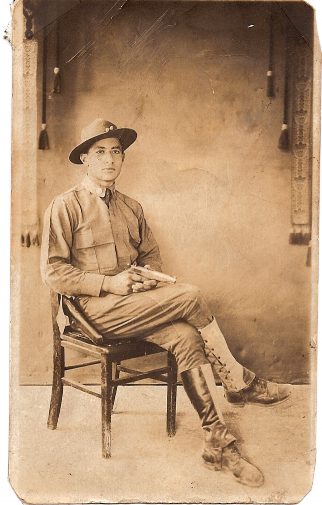 Sam Antion – Our Founder's Dad in the Mid 1920s
IMTC proudly offers a Military 50% scholarship off our stated tuition rates (a $9550.00 value).
Plus, for those eligible, an additional $4000.00 D.O.D. MYCAA Scholarship (see below for details). This gives you up to $13,550.00 towards an in-demand education you can take with you wherever you go.
INCLUDES: All branches of Military Active Duty personnel, their spouses and dependants, active military reserve personnel, Guardsmen and Veterans
We realize our "freedoms" are not for free in this country and this is just a small token of our gratitude that we can offer you or your immediate family member as a discount on our Online learning platforms.
What this School is NOT
IT'S NOT :
Network marketing
Some ridiculous "get rich quick" scheme
Super technical
10 Reasons this School is perfect for Military Spouses
You can start any time. . . .You are not forced to comply with anyone else's schedule.
You can do your training from home any time day or night. . . . Totally work around your family schedule.
You have no cost for books or travel. . . . Everything is online.
Although we can't guarantee it, . . . you can actually start making money even before graduating (Click here to see how).
Your skills are truly portable. . . . You can work from anywhere and it doesn't matter where you get deployed. (Click here for examples).
These skills are in high demand. . . . Every business on earth needs people with the skills we teach and overwhelmed business owners hire you to take this load off them.
Not only can you learn from home, you can legitimately work from home. . . . Businesses don't want to pay high rent for you to sit in a cubicle when you could be doing the exact same work from home or a coffee shop.
You're never far from your cell phone anyway. . . . Why not turn it into an income generator for your family?
You won't have to bug your family and friends to buy your network marketing stuff. , , , Many businesses can come to you when they hear about what you're studying.
The sky's the limit on your income. . . . You'll also learn to create your own digital products you can sell over and over around the world.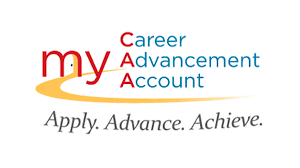 MyCAA – My Career Advancement Account Program for Military Spouses
IMTC is an approved participating provider of My Military (Spouse) Career Advancement Account (MyCAA) which is a component of the Department of Defense's (DOD) Spouse Education and Career Opportunities Program (SECO). This is a career development and employment assistance program. MyCAA helps military spouses with financial assistance (up to $4000) to pursue their desired field of study so they can further their education and obtain the necessary credentials for gainful employment and career advancement.
Who is eligible for this assistance?
Spouses of Service members on active duty in pay grades E1 to E5, W1 to W2 and O1 to O2 who can start and complete their coursework while their military sponsor is on Title 10 military orders. This includes spouses married to members of the National Guard and Reserve Components in these same pay grades.
For more information, please visit them at https://mycaa.militaryonesource.mil/mycaa/ or give a MilitaryOneSource Career Coach a call at 800-342-9647. Tell them specifically you are interested in the Internet Marketing Training Center of Virginia's distance learning program.
Here's what Other Military People think about
our Founder and Our School
Kendra Nicole Brown Navy Military Spouse stationed in South Korea.
Heather Parady Military Spouse, Host of "The Unconventional Leaders Podcast" and Online Business Owner
Manny Nowak IMTC graduate.
USMC. 72-75 Corporal. II and III MAF. North Carolina and Okinawa, Japan.
Mobile computer units.
Brigadier General Ron Sconyers brought our Founder, Tom Antion, in to speak at the 50th Anniversary of the US Air Force way back in 1997. Here's an excerpt from that speech.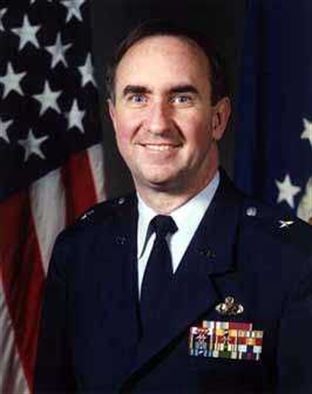 Colonel Jill Morgenthaler was:
=> One of the first women to enter ROTC and train as an equal with men
=> First Woman Battalion commander in the 88th Regional Support Command
=> First Woman Brigade Commander in the 84th Division
=> Recipient of the Bronze Star in Iraq
=> Recipient of the Legion of Merit for exceptional leadership performance
=> First Woman to lead Homeland Security for the State of Illinois
The Colonel loved our Founder's book on Professional Speaking.
David Koons, Former Captain, US Marine Force Recon. His picture was also used on many Marine posters, postcards and flyers.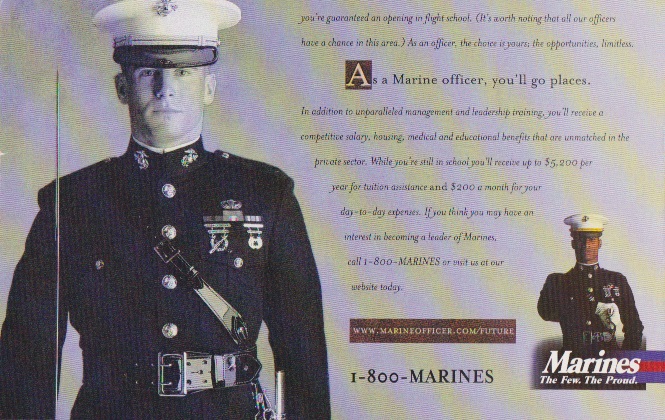 Captain Ron Nielsen, Air Force Academy, Vietnam Vet, T-38 Pilot, Airline Pilot (Retired).

Jo Condrill, Attended the U.S. Army War College, Author of "Civilians in Support of Military Field Operations", Recipient of the U.S. Army Decoration for Exceptional Civilian Service, the Army's highest civilian award, while a supervisor at Headquarters Department of the Army in the Pentagon.

Alain Burrese, 82nd Airborne division, 2nd Infantry division in South Korea, Army Sniper Trainer, Attorney, Security Expert, Active Shooter Expert, 5th Dan Hapkido Black Belt.

Al Johnson, Anti Bullying expert, Karate Black Belt, Served in the Amphibious Navy 1960-1964.

Major Michael McCave, Ret., Green Beret, Special Forces Detachment Commander and HALO Instructor. Mike is the founder of Warriors Mission Ranch a Non Profit that helps veterans and kids with special needs by providing Equine Therapy and service dogs. Our founder, Tom Antion is on the advisory board.

Pictured below is LTC Gregory Smith (Retired) getting promoted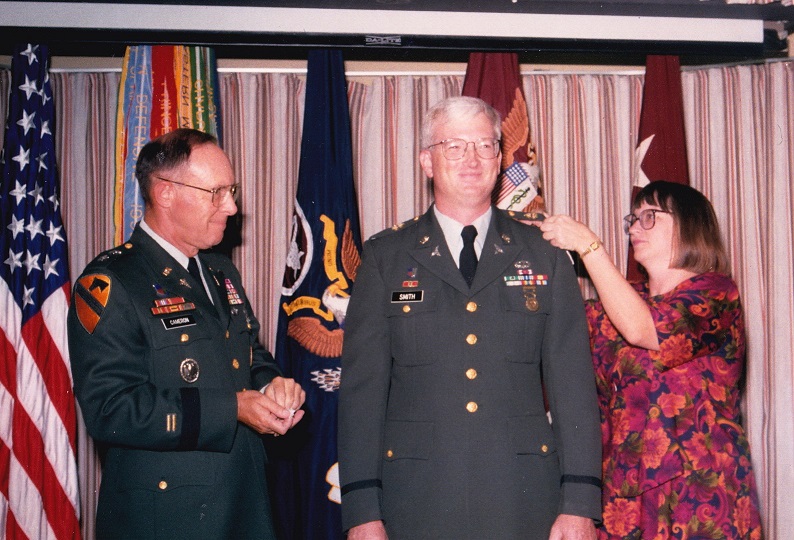 I have worked with Tom Antion for the past 17 years. His advice has revolutionized my business, helping me make hundreds of thousands of dollars. He is friendly and one of the most knowledgeable people I am acquainted with. Tom is trustworthy and honest in all aspects of his life. Do not hesitate to register for his courses.
LTC Gregory Smith (Ret)