The Perfect Opportunity for a Person with a Mobility Disability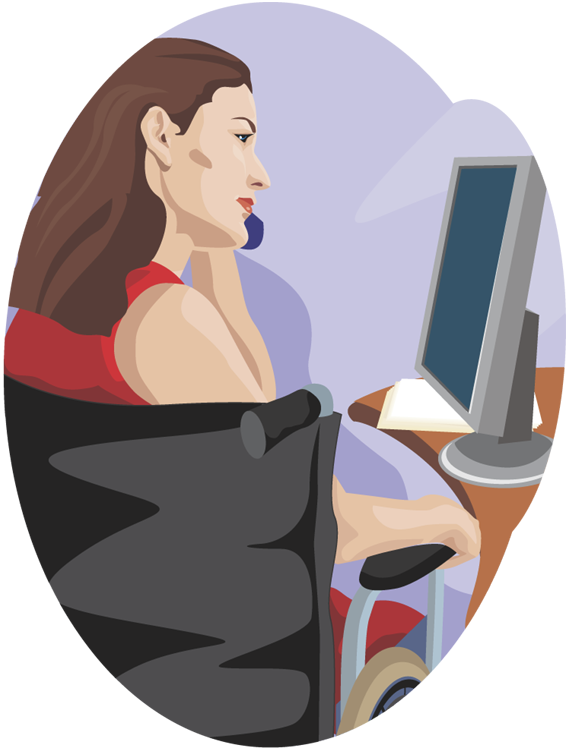 At IMTCVA, we think our training is absolutely perfect for people with mobility disabilities. Why? Because 1) All the training can be done without ever leaving home AND 2) Legitimate work from home jobs are available.
Why Do Companies Hire Homeworkers?
There are many reasons: They may wish to reduce their overall cost of leasing space. When someone works from home, a company can save many thousands of dollars per year in rent. Another reason is that many jobs just don't require direct supervision. Just to name a few, writing articles, blog posting, website maintenance, copywriting, product and customer research, customer service are all things that a erson can do on their own.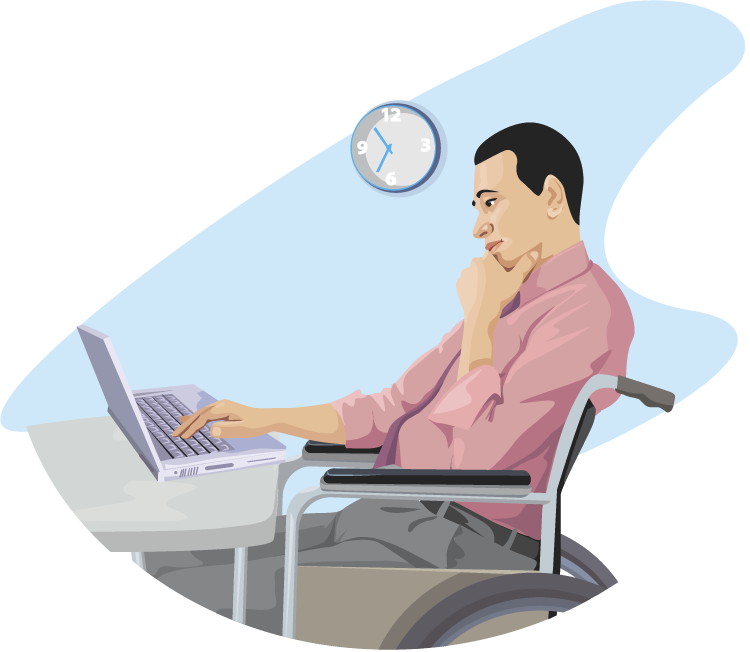 Many companies are bewildered on how to handle and keep up with their social media. Not only that, in addition to the social media they can't keep up with now, new social media platforms are emerging all the time. Companies depend on web savvy people to figure out what's worth doing and what isn't. We teach all that here at the school.
Tuition Discount
We give a 25% discount in tuition to people with mobility disabilities.
Fundraisers for Tuition
We are beginning a program that encourages and helps churches do fundraisers to provide scholarships to our school. If you have a disability and our school interests you, please show this to your pastor and encourage him/her to call for information on how they can do fundraisers to help pay your tuition.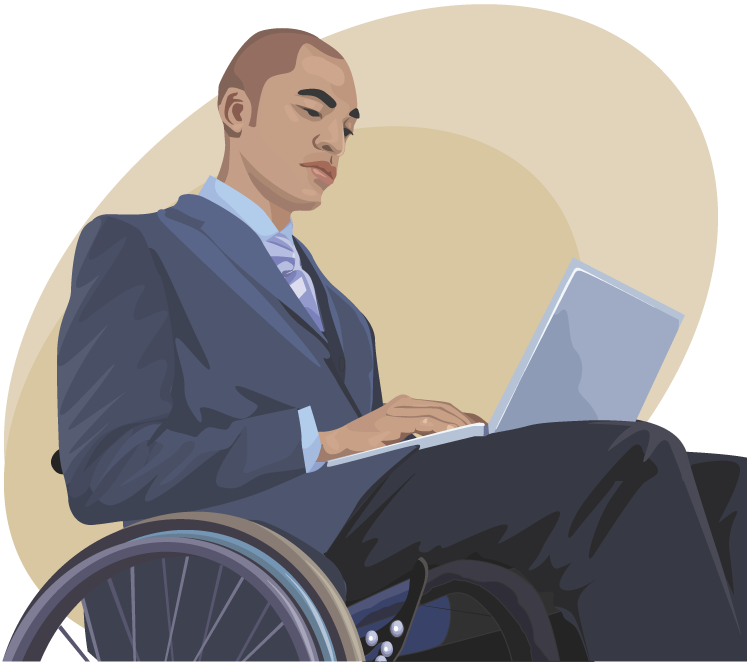 If you are a church or other organization leader who has someone in mind for this program, please call and we'll be glad to discuss it with you. If you don't have anyone in mind but would still like to get involved, we can assist you in finding a worthwhile person to help out.
Call our offices at 757-431-1366 or our Founder directly on his mobile at 301-346-7403
Your help could really change someone's life forever!