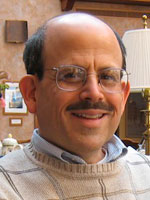 Allan Braslow, Ph.D. received his Bachelor of Arts degree in Liberal Arts and Science and his Masters of Science degree in Health Education and Physiology from Penn State University. He received his Ph.D in Health and Safety Education from the University of Illinois.
Allan has over 30 years experience in educational design He has won numerous awards including University of Illinois Outstanding Instructor, The National Outstanding Practice Award in Instructional Development by AECT and the Surgeon General and Vice President Hammer Award.
He is a member of many societies and association dedicated to excellence in education including the National Association of EMS Educators and the American Educational Research Association.
Dr. Braslow has been an advisor to many prestigious events such as the Presidential Inauguration in Washington, DC and the Indianapolis 500 motor speedway.
---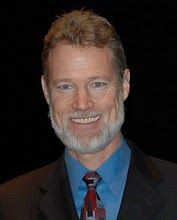 Dave Jensen is president of his own leadership consulting and training company. For more than a decade, Dave has integrated his extensive teaching experience, practical business background, and evidence-based methods to help leaders meet their goals.
Dave's passion for teaching has been apparent throughout his career. From his undergraduate degree in education to recent workshops for the America Society of Training and Development, Dave has always made education the heart of his mission. In addition to teaching and coaching his own clients, Dave has appointments in Executive Education at Emory University and Continuing Education at Rockhurst University.
Dave has a student-centered teaching style, and people that have heard him rave about his ability to apply his business experience to their challenges. His realworld examples flow from a life in the trenches. Leaders enjoy hearing lessons Dave learned on his journey from sweeping factory floors in Connecticut to becoming an executive at UCLA.
The seeds for using science to serve clients were planted when Dave was a research coordinator at UCSD – his first job after graduate school. He has subsequently published in peer-review journals such as Psychological Reports and the Journal of the American Medical Association. Practical reviews of scientific studies are also the essence of his monthly columns for Advance Magazine, E-Zine articles, and frequent blogs (http://davejensenonleadership.blogspot.com/).
Dave received his Bachelor of Science degree in education from Central Connecticut State University and his Master of Science degree in Exercise Physiology and Cardiac Rehabilitation from the University of Wisconsin. He also received a certification in executive health care management from the University of California Graduate School of Management.
---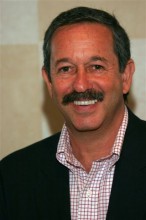 Rick Frishman, the founder of Planned Television Arts, has been one of the leading book publicists in America for over 33 years. Working with many of the top book editors, literary agents and publishers in America, including Simon and Schuster, Random House, Wiley, Harper Collins, Pocket Books, Penguin Putnam, and Hyperion Books, he has worked with best-selling authors including Mitch Albom, Bill Moyers, Stephen King, Caroline Kennedy, Howard Stern, President Jimmy Carter, Mark Victor Hansen, Nelson DeMille, John Grisham, Hugh Downs, Henry Kissinger, Jack Canfield, Alan Deshowitz, Arnold Palmer, and Harvey Mackay.
Rick is publisher at Morgan James Publishing in New York. In 2010 "MJ" published over 100 books. Morgan James only publishes non fiction books and looks for authors with a platform who believe in giving back. Morgan James gives a portion of every book sold to Habitat for Humanity. (https://www.morgan-james-publishing.com/)
Rick has also appeared on hundreds of radio shows and more than a dozen TV shows nationwide including OPRAH and Bloomberg TV. He has also been featured in the New York Times, Wall Street Journal, Associated Press, Selling Power Magazine, New York Post and scores of publications.
He is the co-author of twelve books, including national best-sellers GUERRILLA PUBLICITY, NETWORKING MAGIC, WHERE'S YOU WOW, and "GUERRILLA MARKETING FOR WRITERS". His 12th book "SHOW ME ABOUT BOOK PUBLISHING" ( with Judith Briles & John Kremer) will be published in the Spring of 2011
He is the co-host (with attorney Richard Solomon) of the radio show Taking Care of Business, which airs every Thursday from 2:00-3:00 pm on WCWP-Radio in Long Island, New York. (www.tcbradio.com) Rick has a B.F.A. in acting and directing and a B.S. from Ithaca College School of Communications and is a sought after lecturer on publishing and public relations and a member of PRSA and the National Speakers Association.
Rick and his wife Robbi live in Long Island with their three children, Adam, Rachel and Stephanie, and two Havanese puppies Cody and Cooper.
Go to https://rickfrishman.com/ for more information and to get Rick's "Million Dollar Rolodex."