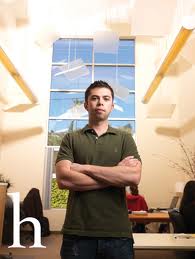 Ilya Pozin,
President and CEO, Ciplex
Ilya Pozin was working in CompUSA in Gaithersburg, Maryland  while in high school when IMTC founder Tom Antion walked through the door. Tom was looking for a person with specific knowledge and skills to work for him, . . . Tom calls these people "propeller heads."
Armed with a list of questions, he canvassed the employees to find someone who could meet his criteria. All the employees he questioned referred him to Ilya, so he talked with Ilya and offered him the job. Ilya was just 16 years old at the time.
When he was about 15, Ilya became interested in computers and soon his friends were asking for his help in solving their computer problems. As the demand for his services increased, he knew it was time to start his own business so he launched Ciplex, a web design company, from his home in January 2000 at age 17.  He continued to work with Tom until he went to college in Florida.
After graduation, Ilya moved to Virginia Beach to work full time with Tom. While there he had the opportunity to help Tom teach Internet marketing to a wide range of businesses.  He soon realized the principles Tom was teaching could apply to any type of business and that he could use them in expanding Ciplex.  Ilya says, "I wanted to take Ciplex to where it is today."
Ilya and Tom knew that Ilya would eventually break away to grow his own business. Ilya began to research locations and discovered the two largest Internet marketing markets were in New York and Los Angeles. Ilya chose to move his business to Los Angeles and set an eight-month deadline for himself. There were many competitors to beat but he was confident he could excel using the knowledge he gained while working with Tom.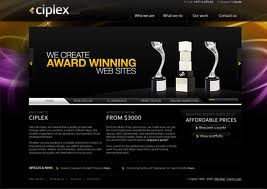 Ilya Pozin now has a multimillion dollar company. He started out when he was only 16 years old.
He started optimizing Ciplex and his web site for Los Angeles. It paid off. Before he even moved to Los Angeles, he started receiving calls from the area. In November 2006, Ilya moved Ciplex to L.A. Two years ago, when Ilya was just 25 years old, the business reached the million-dollar mark
Today, Ciplex is recognized as one of the top 500 fastest growing companies by INC, ranking #161 with 1,732% growth rate between 2006 and 2009. In addition, the company is ranked #10 out of all businesses in Los Angeles. Ilya says none of it would have happened if he hadn't learned Internet marketing from Tom Antion. He adds that Ciplex's business is still predominately online marketing.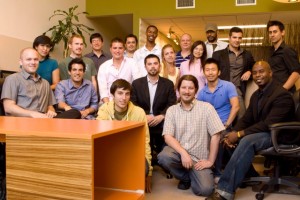 Ilya with the Ciplex team.


Ask this 27-year-old entrepreneur what is he most proud of and he will tell you this. "Every day I walk through the door at Ciplex and see 16 people who are older than I am working for me. We always make sure we do good work and we have a good team. It makes me very proud."


http://www.ciplex.com