Gloria Starr Leaves the Dairy Farm to Become the Best in Her Field
Gloria Starr was living on a Canadian dairy farm where she had lived for her entire 25 years.  A day came when she decided to take an image class to increase her self-confidence. That day was a turning point in her life. She instinctively knew image consulting was the career for her and it has become her life's work.
Moving to America in 1993, Gloria prepared to start her life over. Taking up residence in Florida, she joined the National Speakers Association and signed up for one of Tom Antion's one day workshops. Those of you who know Tom will not be surprised to hear what he had to say about the participants' websites. "You've all got beautiful websites, but they're not worth anything." Gloria recalls, "I was fired up! I stayed up all night re-working my website, doing everything Tom said to do." Taking Tom's advice, Gloria has learned to manage her own website and does her own coding, saving her lots of money.
Gloria became a regular student of Tom's, attending his Butt Camp four times, (Buttcamp is a one day seminar where Tom teaches you to make money sitting on your rear end in front of a computer J ) as well as a one-day Internet marketing seminar. She says, "He knows public speaking and he knows Internet marketing. He gives more knowledge that my brain can handle, so I am glad he has CDs and DVDs I can study after the seminar."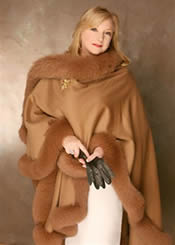 Gloria does business worldwide from her website . . . and she updates the site herself.
A few years after coming to America, Gloria began to feel her level of success expand. She says, "I went from working day to day for small fees to working several times a month for large fees. Now, I train others to do what I do for a hefty sum. I just sold a deal to a woman in Russia through my shopping cart KickStartCart. Name recognition is vital." She adds, "When you have a website that is very good, along with credibility, no one questions your pricing."
Gloria has achieved worldwide recognition as an image consultant, traveling the globe and training foreign princesses and the daughters of American presidents. She says, "I believe I have made the world a better place through teaching. Now I am focused on leaving a legacy for young people. I've helped many women begin their own business and secure their futures. If you operate from core values and the betterment of the world, you will touch hearts and be successful."