(Please Print This Page)
You made a great decision registering for the Chiropractic Open House at the Internet Marketing Training Center. We are located at 498 S. Independence Blvd. in Virginia Beach. Right next to Mount Trashmore.
DIRECTIONS
NOTE: GPS is a little goofy in this area. Also, number on the building is hard to see, so look for the sign below. We are a stand alone building with a sign right out front next to Independence Blvd.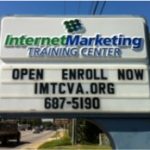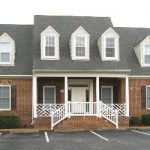 From Richmond Virginia / Norfolk International Airport and Points West
Take Route 64 East to Route 264 East. Take Independence Blvd South exit. Go past first stop light. You will see 7/11 on your left. Go through light at 7/11. Get in left lane. You will see Mt. Trashmore Park on your left. We are first building on the left just past Mt. Trashmore.
From Virginia Beach Boardwalk Area
Take Routh 264 West. Take Independence Blvd South Exit. Then follow directions above.
PARKING
Plenty of free parking right next to the building.
HOTELS
https://www.Antion.com/hotels.htm
TIMES
You signed up for the 4 pm – 6 pm session
Saturday February, 22nd
COMPUTERS
Are not necessary for the event. If you like to take notes on your computer, get there early to get a seat near a plug.
DRESS
Business casual is fine. Classrooms are always too hot or too cold so bring appropriate layers so you're comfortable.
FOOD
We will have soft drinks and water available.
REMINDER IF YOU ARE BRINGING SOMEONE WITH YOU
If you are bringing someone with you, we need to know they are coming so we have a seat and name tag. Please send their name. Email orders@antion.com with the info.
Questions? Call Tom's office 757-431-1366 or his cell at 301-346-7403
(Better to text first because Tom gets buried with robocalls and rarely picks up)